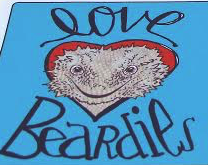 Sure was hot here in NY this past weekend. But the Beardies sure loved being out and all the onlookers loved 
Tough to walk even one foot without someone wondering if the 'beast' on my shoulder is real or not! LOL.
Couldn't be more real; right beardie lovers? 
How great are our beardie pets!?
Categories: None